News + events
< BACK TO NEWS + EVENTS
news • October 25, 2018
TAKE A HIKE ALONG THE PALISADES
If hiking is your thing, you won't have to travel far from The Modern to breathe in extraordinary natural beauty. Palisades Interstate Park, a National Historic Landmark, contains 2,500 acres of wild Hudson River shorefront, uplands and cliffs. With more than 30 miles of trails, it offers endless opportunities for hikers, ranging from easy riverside strolls to challenging rock scrambles.
We have early conservationists to thank for such splendor. At the turn of the 20th Century, residents on both the Manhattan and New Jersey sides of the Hudson River were alarmed to see the ravaging of the majestic Palisades Cliffs by quarry operators blasting for crushed stone. Governors Theodore Roosevelt of New York and Foster Voorhees of New Jersey joined forces, creating the Palisades Interstate Park Commission in 1900 and officially dedicating the Park in 1909.
More than a century later, residents of The Modern can enjoy lacing up their boots and hitting the trails, bike path, or Hudson Rive, beginning right at their doorstep in Fort Lee.
Two main trails – both designated National Recreation Trails – each spans most of the 12-mile length of the Park and begin outside the Visitor Center at the Fort Lee Historic Park. The Long Path travels northward along the top of the cliffs. It passes through the scenic Rockefeller, Alpine and State Line Lookouts, each towering more than 400 feet above the Hudson River. The Shore Trail descends to the river and moves north along the Hudson shore. Both trails offer natural beauty and breathtaking vistas and cover easy to moderate terrain.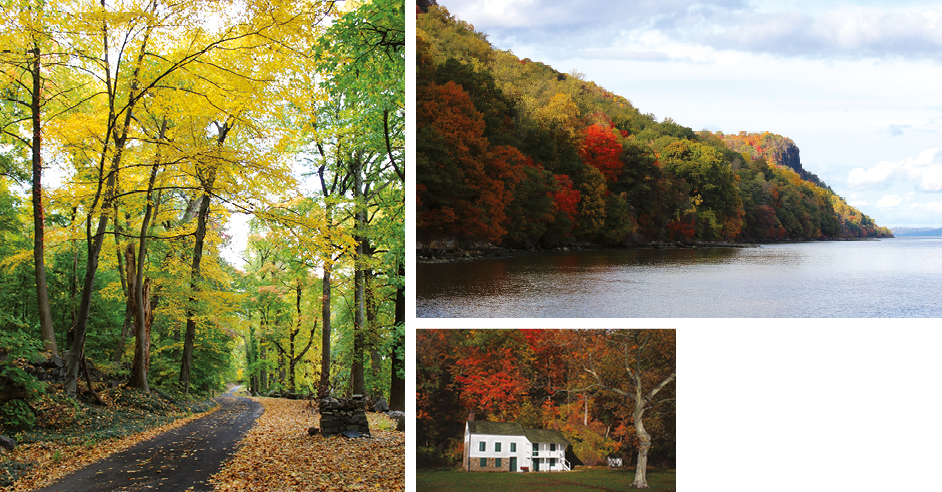 Five other marked trails – Carpenter's Trail, Dyckman Hill Trail, Huyler's Landing Trail, Closter Dock Trail and Forest View Trail – connect the Long Path with the Shore Trail. These range from moderate to steep climbs, with the Forest View Trail ascending to 520 feet at its apex. If all that's not enough, six cross-country ski trails around the State Line Lookout can also be used for hiking.
In addition to Palisades Park, the Palisades Interstate Park Commission now manages more than 100,000 acres of parks and historic sites in New York and New Jersey, including Harriman and Bear Mountain State Parks in New York's Orange and Rockland Counties. So if you get the urge to venture beyond the cliffs of New Jersey, more than 90 additional trails spanning nearly 500 miles await just a short drive away. You never need hike the same trail twice.
Stay safe and have fun as you explore the many hiking options, all within easy reach of your base camp at The Modern. Happy trails!