THE

BUILDINGS
Look up! It's The Modern. Perched on the Palisades on eight acres, two striking 47-story skyscrapers soar over the Hudson River, becoming beacons of life and activity that can be seen for miles.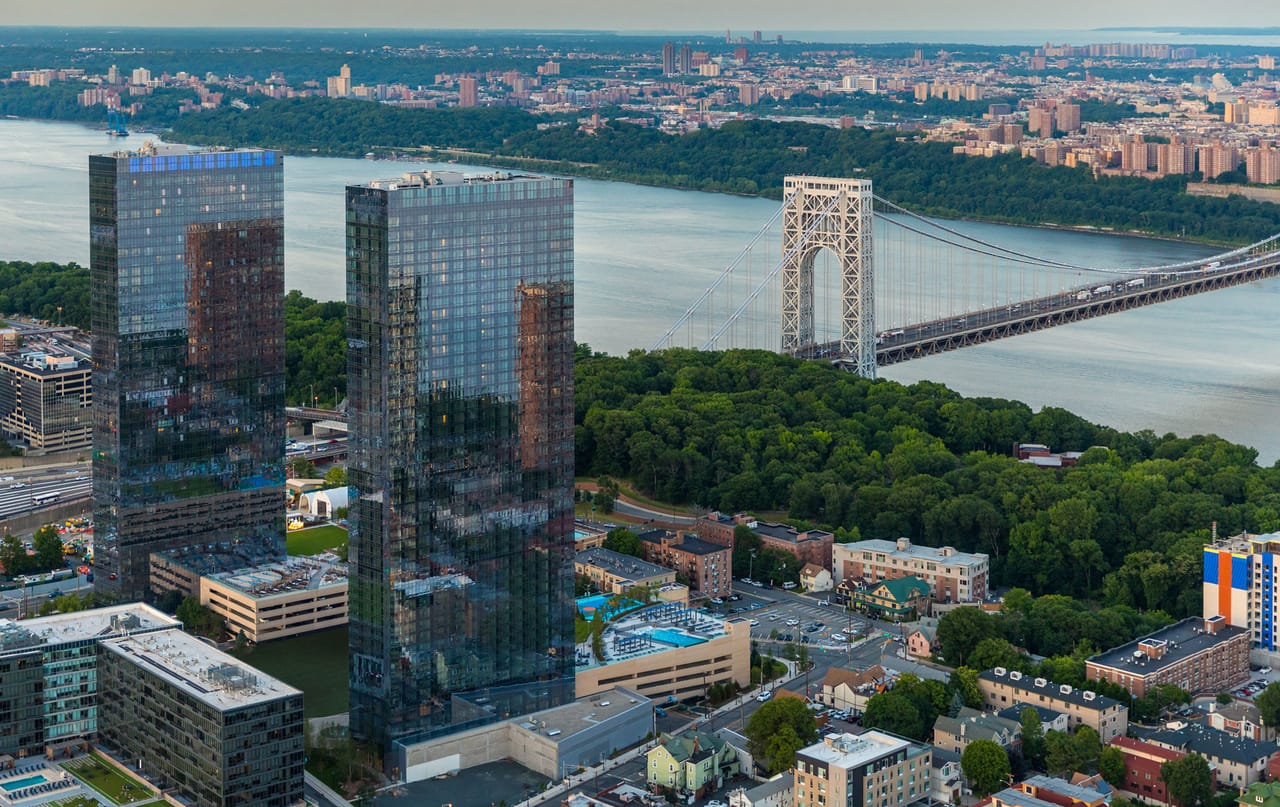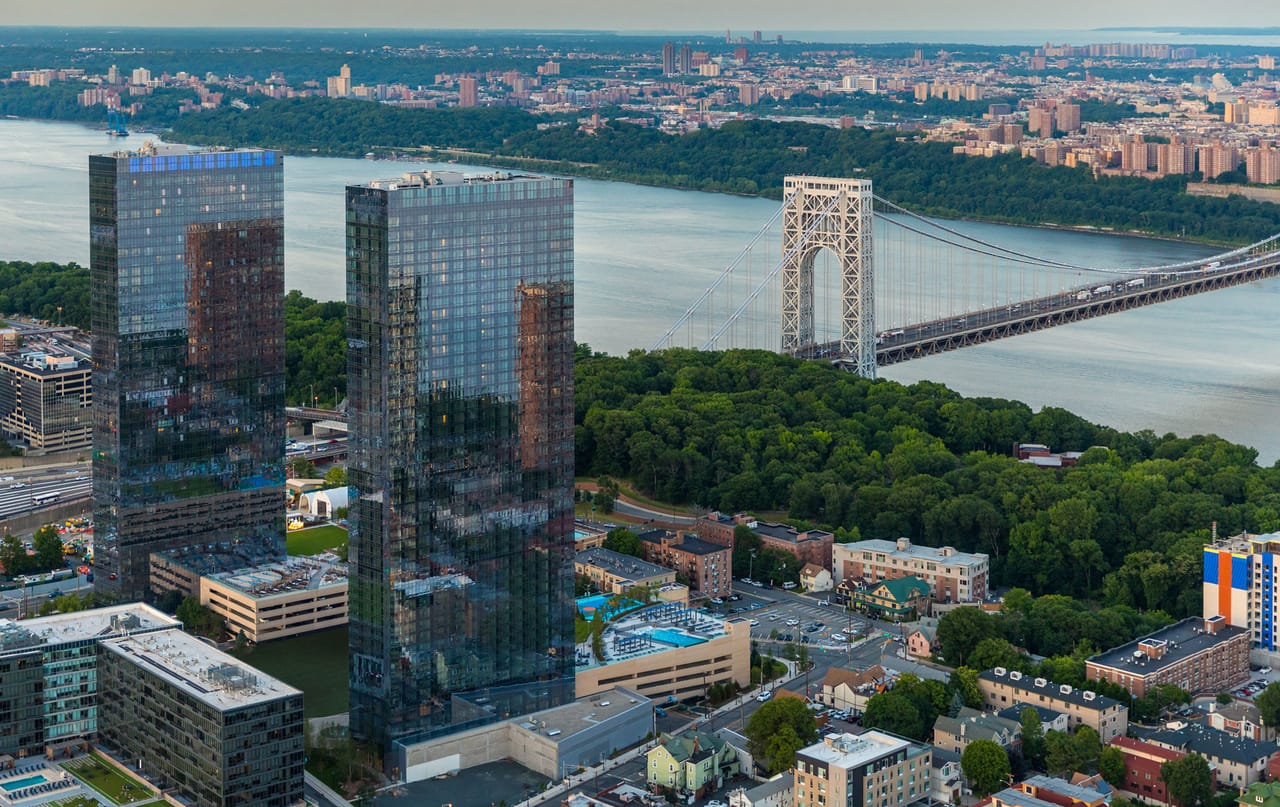 These iconic glass towers designed by Elkus Manfredi Architects are sleek on the outside and welcoming on the inside. This handsome duo is built with sustainable materials, and features breathtaking panoramic views through floor-to-ceiling windows, and a two-acre "Park Central" in between.
A circular driveway at each building guides you around a water fountain as you arrive.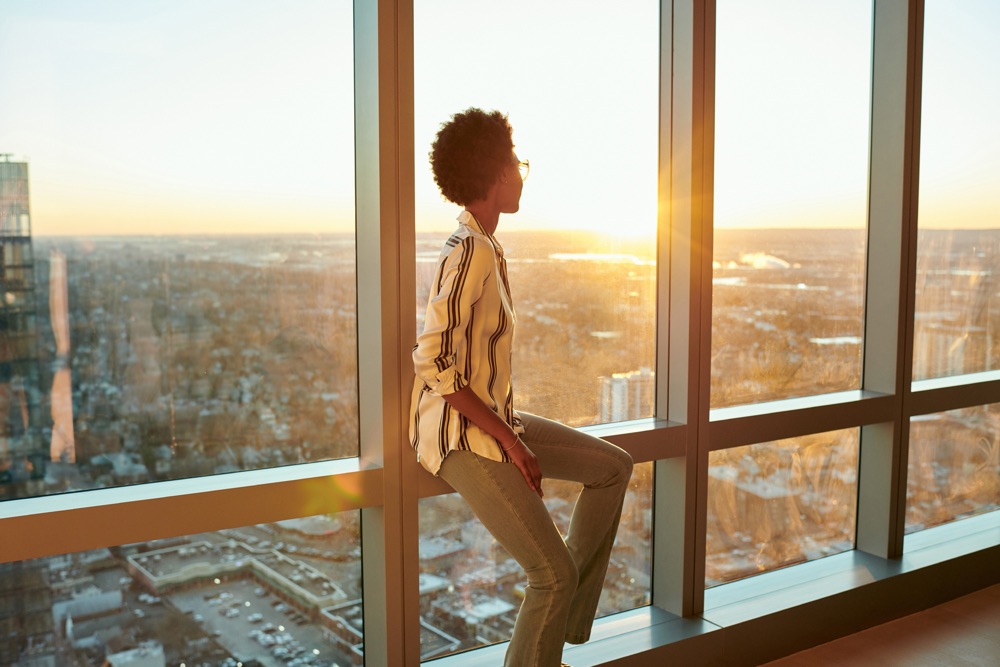 The dramatic two-story lobbies with travertine floors and walls and rich leather seating greet you, further warmed by friendly hellos from 24/7 concierge. Package delivery, dry cleaning, valet and refrigerated storage are yours for the asking. In each building, one of four 'smart' Otis elevators whisk you into the sky at 1,200 feet per minute.
Ahhh, you're home.